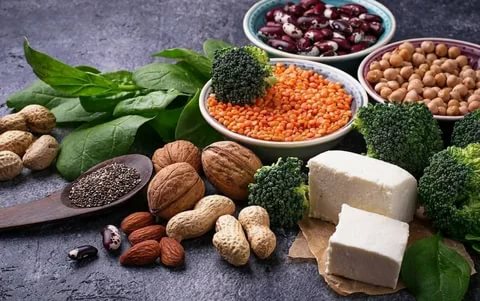 Plant proteins are not only the best alternative to animal-based proteins but they also contain numerous beneficial ingredients that are absent in the later forms of proteins. Plant proteins are the best source to provide the body with antioxidants and phytonutrients (a type of nutrients only produced by plants).
Besides other health benefits, plant proteins are also very beneficial for weight-loss. These proteins are rich in fibers, minerals, and nutrients but do not have as many calories compared to animal proteins. Phytonutrients and fibers from the plants are also advantageous in diabetes, cholesterol, and gut-related issues. Plant proteins are easier to digest and free of any saturated fats compared to the animal-based proteins.
ProBuilders offer the best plant-based protein supplements to help you in your weight-loss journey and provide your body with fibers, beneficial amino acids, antioxidants, and vitamins. Our products are not only high-quality but also very reasonably priced. All of these products are vegan friendly and free of any preservatives, artificial flavors, and sweeteners. Some of our Plant-based Protein Supplements are:
Macro Mike Plant Protein – Available in two scrumptious flavors of Strawberry Jam Donut and Peanut Butter Cheesecake. Complete amino-acid profile with fiber, vitamins, and minerals. Completely dairy and gluten-free. Available in three different packaging.
Optimum Nutrition Gold Standard Plant-Based – A delicious blend of organic pea, brown rice, sacha inchi protein, a gluten-free complex of ancient grains, and pomegranate powder. Best for muscle recovery after intense workouts.
Balance Plant Protein – A blend of pea protein, organic brown rice protein concentrate, chia protein, and sacha inchi powder to provide the body with essential BCAAs, glutamine, and digestive enzymes. 100% plant-based and vegan friendly.
In addition to these products, we offer several other plant-based products which are listed on our website.