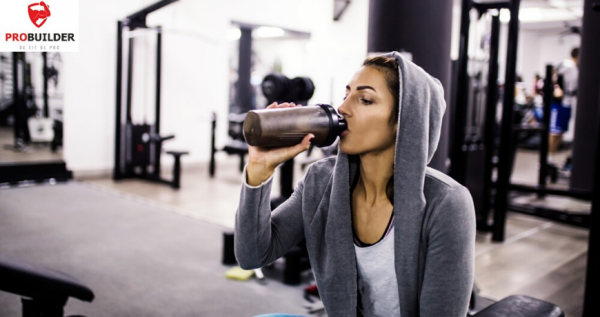 You are at the gym, squeezing out the last set of deadlifts, and suddenly the trainer grabs all of your attention, with her cutest workout clothes, shiniest ponytail, and shaker bottle in her hand. You have heard a lot about vitamins and supplements from your friends, but have neverever tried earlier, but now you are tempted to try and know more about supplements. So, to help you and many other beginners like you, I am writing a blog post as a comprehensive guideline to help you understand basic details about supplements.
So, supplements can be divided into two different categories – Pre and Post-workout supplements. And if you are wondering which one is suitable for you, then let's find what works for you.
In the initial stage supplement is a matter of trial and error. Because it is not necessary for a specific type of supplement that works for someone else that might work for you as well, we all are different, so do our physique. It can't be the case all the time. So, considering all the factors from allergic to what boosts up your immune system and with accurate guidance from a mentor, the first step is to identify what works for your body.
Back to the basic question, pre-workout supplement or post-workout supplement?
1. Pre-Workout:
Pre–workout supplements are designed to boost up your energy with a lot of endurance, i.e., if you are preparing yourself for a marathon. Pre-workout supplements contain caffeine and other dietary formulas that boost your energy and endurance. At the initial stage, it is very obvious to get tired and not able to deliver the desired result while exercising as its an exhausting mental process, where pre-workout supplements are a good choice to take into consideration.
2. Post-Workout:
On the other hand, post-workout supplements are intended to support strength as well as muscle gains. It also 100% advisable for the person struggling to hit the required amount of protein. Post-workout supplements also come hands of the regular gym-goer who has restricted him/herself from specific limits of food group. But, if your core purpose is to gain muscle or do not have enough appetite to consume protein, this is where I would like to advise you not to consider it at the place of dietary sources of nutrition.
Post-workout supplements commonly contain whey protein, so it is advisable to consume it with the milk/waterto get enough advantage of whey protein and the casein protein to help you build muscle."
But, when it comes to choosing a specific type of supplement, I would like to advise you to consult a certified expert.
Wrapping Up
At last, there is one significant thing I would like to bring to your attention is supplements are not at all the replacement for exercise. Yes, the majority of US-based people are consuming supplements on a daily basis and have made it a $30 billion industry per year. However, still, before adopting a cutting-edge supplement, it is equally advisable to focus on an intense workout and optimal health because to fuel your body, significant energy sources are similarly essential.
For more Protein options click here. Do you know that you can bargain prices with us. Please click here
Please follow us on Facebook, Instagram, LinkedIn, Twitter