Probuilder – Referrals Program
Hook your friends up with 20% off their first purchase, and you'll get 300 Xbucks for every friend who makes a purchase. Epic.
Probuilder has grown largely from the backing of our customers, athletes and supporters, so we're always looking for ways where we're able to repay you. Firstly we started with the Probuilder loyalty program and now Probuilder Referrals which gives everyone the ability to be rewarded even more for the support that you give us. You'll be able to give your friends and followers some of the most aggressive discounts in the industry and get rewarded for it.
So if you're familiar with our rewards you might of already figured out the one referral could get you a $10 coupon code… Or 4 referrals could get you a 30 serve tub of MusclePharm BCAAs!… Or 7 referrals could get you a 5lb tub of New Zealand's best selling protein powder, MusclePharm 100% Whey!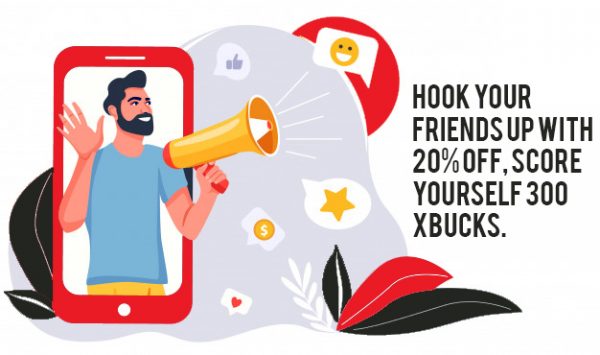 HOW DOES IT WORK?
To get a Referral all you need to do is get someone to click on your Referral link and make a purchase. So if someone clicks on your link they'll be taken to the Probuilder home Page and the Loyalty panel will pop up offering them their 20% discount. Then once they make a purchase, a referral and your 300 Xbucks will automatically be added to your account. Simple. Awesome.
STEP 1
Once logged in, scroll down to the referrals section in your loyalty panel, copy your referral URL and paste it anywhere or send it to anyone! You can even share it to Facebook right there in your loyalty panel.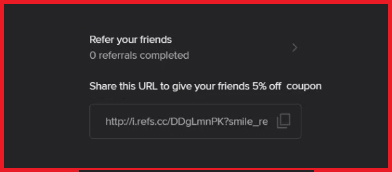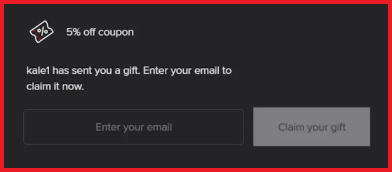 STEP 2
A friend clicks on your referral link, gets their discount and makes a purchase. Then 300 Xbucks are automatically added to your account.
TIPS ON HOW TO GET REFERRALS?
At Probuilder we've had quite a bit of experience with partnerships and sponsorship which has taught us a lot in terms of what works best when it comes to generating referral sales. Here we've listed some of the ways that we have seen to work well in the past… and some that we haven't seen work.